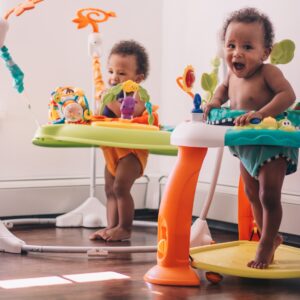 Cooper Kids Therapy Associates provides early intervention and preschool evaluations and services for children who exhibit developmental delays.
Our highly qualified and dedicated speech pathologists, physical therapists, occupational therapists, special education teachers, service coordinators, psychologists, and social workers have been working together with parents to achieve positive results for children since 1998.
Cooper Kids Therapy Associates collaborates with parents, professionals and the community for the benefit of children who demonstrate signs of developmental delay. Founded by Ellen Cooper in 1998, we serve New York families throughout Manhattan, Long Island, Queens, Brooklyn, Bronx, and Staten Island.
The dedicated and skilled professionals at Cooper Kids Therapy Associates are all New York State certified and licensed. We are passionate about providing the highest quality of services and pride ourselves on our diverse and multilingual team.